Our range of Lille and Seni incontinence pads provide discreet, reliable and comfortable protection for those with continence problems. We provide a wide range of incontinence pads for both men and women and many of these pads in the Lille range can be purchased with a 10% discount, when ordered in a Multi Pack.
Incontinence pads come in a variety of sizes, shape and absorbencies, the straight pads and those designed specifically for men are for use with urinary incontinence. The shaped pads are more suitable for heavy urinary incontinence and dual / faecal incontinence.

All you need to do is choose the shape and absorbancy level of the pad, and you are good to go. You will need to purchase close fitting lycra pants to keep the pad in place. To purchase lycra pants, please click here.
For more useful information about incontinence pads please see below. If you are unsure about which pads to purchase please contact us for help and advice about our incontinence supplies.
A quick guide to buying Incontinence Pads
Most of our adult incontinence pads have breath ability. They consist of layers of air permeable material, which doesn't let urine through but allows air, and thus helps the skin breath and minimises the risk of skin irritation. Unwanted smells are inhibited by the use of super absorbents.
Which Incontinence Pad is best for you?
One consideration when deciding which incontinence pad to buy is whether it is single (just urine) or dual (urine and faecal) incontinence? For dual then the most suitable incontinent pad is disposable, held in place with washable Lycra pants. This range is called 'Suprem Fit Breathable Large Shaped' - codes 5121 5141 5161 & 5171 - suitable for men and women, and can also be used as a night-time pad. As the code numbers increase, the size increases slightly as does the absorbency of each.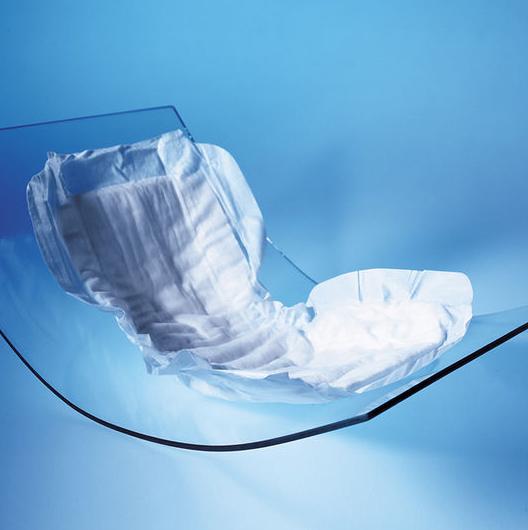 If you have minor urinary incontinence then the 'Suprem light small shaped pad' range would be ideal - codes 3121 3131 3141 3145 3151 and 3161. This range is also unisex and suitable for both men and women. These pads are highly absorbent, come with a quick absorption acquisition layer, and have anti leakage leg barriers.


For men in particular, there are 'Extra', and the more absorbent, 'Super mens pads'. These pads are only suitable for men who have single urinary incontinence. The 'Lille Supreme Pads For Men Extra' code 3171 are designed for light to moderate incontinence and the 'Lille For Men Super Shaped Pads' code 3181 are designed for moderate to heavy incontinence.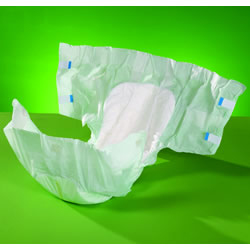 For anyone immobile or who spends a lot of time in bed the suggested pad would be in the range 'Supreme Fit Breathable All in Ones' – these come in sizes small, medium, large and extra large for each of the absorbencies which are Regular Plus, Extra Plus, Super Plus and Maxi.

We also stock 'Suprem Pants' in the style of a pull-up disposable pant - these come in sizes small, medium, large and extra large and in 3 absorbances.
Washable Incontinence Pads
In addition to the disposable range above, there is also a selection of washable products - both women and men. The same styles are available ie you can have them with a built-in pad, so once wet, you just put them in the washing machine. Alternatively, you can have them with a pouch/pocket and insert a pad that has no waterproof backing as the pants have their own built-in - see 'Classic Straight Insert' pads codes 1111, 1131 and 1151. The 'Classic Straight' pad has a waterproof back and sticky strip which can be stuck inside any close fitting standard underwear- see disposable incontinent pads 2111, 2131 and 2151.
Ordering Incontinence Pads from Procter Health Care
As you can see from the above, we stock a range of incontinent pads and pants that can help with all levels of incontinence. If in doubt please call 0800 279 8889 for help and advice about our incontinence supplies. If you know which ones to use some of our more popular pads are available in multi-pack discounts.